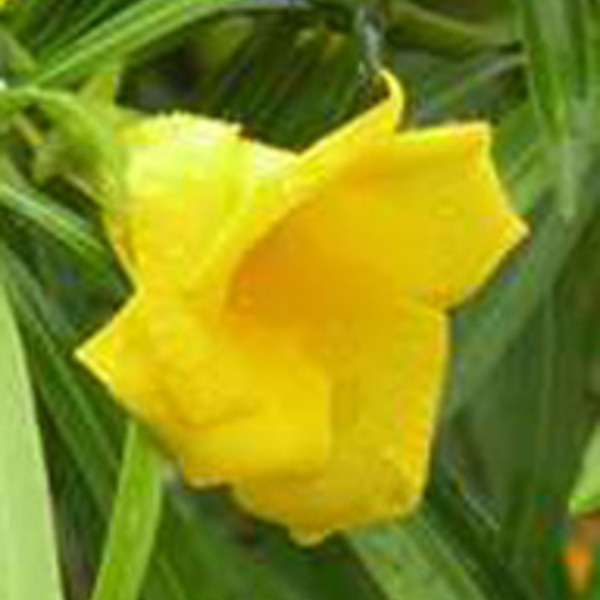 Name
Peruvian Oleander -Thevetia Peruviana - Yellow Color
Botanical Name
Thevetia

peruviana
This item is currently not for sale.
Sun Preference
Full Sun to Partial Shade
Growth Rate
Medium
USA Zone
Zone 9
Shipping Form
Pot
Description
THEVETIA PERUVIANA- PERUVIAN OLEANDER
YELLOW FLOWERS
Great evergreen shrub or small tree . Probably from Central /South America .
Related to Nerium oleander . ( it as poisonous as common oleander )
Best in full or partial sun..
Does well under both dry/hot & humid conditions.
Does not need much care at all.
Can grow as shrub or be trained as small tree.
Has beautiful peach colored flowers .Blooms second year.
Speedy grower.
Great for container culture.
All types of well draining soils are OK.
Blooms from late spring to first freeze.
COLD HARDINESS: 26F
WATER NEEDS: MEDIUM TO LOW
CURRENTLY GROWING IN 4" POT – SEE LOWER RIGHT PICTURE FOR AVERAGE SIZE PLANT FOR SALE- MIN 10" TALL FROM SOIL LINE.
Seller Information
DoLeaf seller since:
Mar 23, 2010
Other Items You Might Like