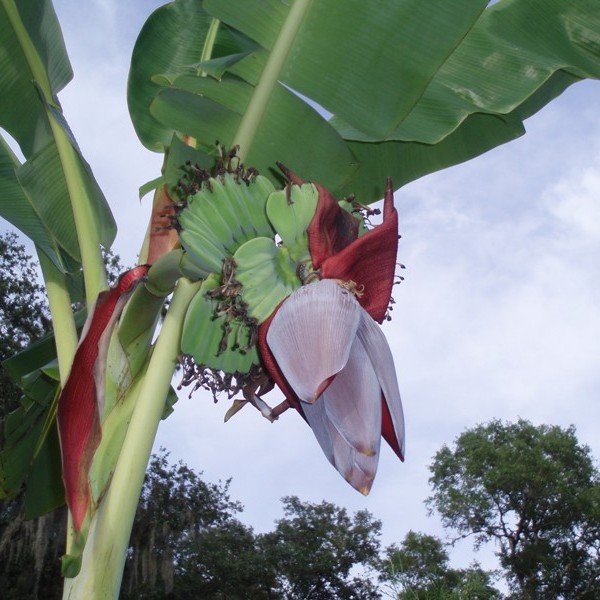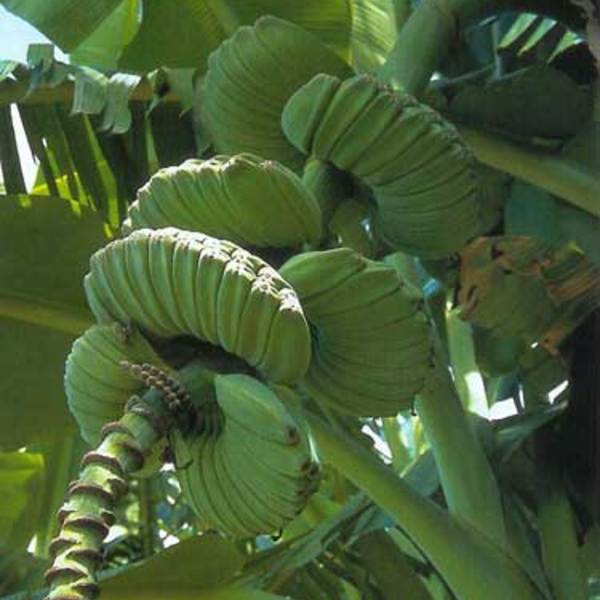 Name
PRAYING HANDS BANANA - Musa 'Praying hands'
This item is currently not for sale.
Sun Preference
Full Sun
Growth Rate
Fast
USA Zone
Zone 8
Shipping Form
Pot
Description
Very collectible dessert banana. Perhaps the most unusual and distinctive of all banana fruits. Two adjacent hands of bananas are fused, giving the appearance of praying hands. The fruits are delicious. When totally ripe, individual bananas can be carefully separated from each other. Another way of serving: cut across the "hands" and eat with spoon.
Hardiness Zone – 8-9.
Bloom – Dark purple on the outside, maroon on the inside.
Winter – This banana will tolerate some frost.
Mature Height – This plant will grow to 12-14'.
Sun – Full sun, but it will take partial shade.
Water – All bananas are heavy feeders. Provide plenty of water and fertilizer in the growing season. While it is practically impossible to over water, it will not tolerate standing water.
Fertilizer – Once a week with balanced fertilizer.
Soil – All bananas need rich, well draining soil. If the soil in your garden is poor, you can fertilize weekly. If the soil is rich, monthly fertilizing will be sufficient.
Container – Will be smaller than in the ground.
Adult Height
12.0
'
-
14.0
'
Adult Spread
8.0
'
-
12.0
'
Seller Information
DoLeaf seller since:
Aug 21, 2009
Other Items You Might Like